About Us
Replenish is for women who serve as a pastor's wife, minister's wife and those in delegated influential positions, such as Sunday School Director, Worship Leader and Church Administrator.
Women, by design are known to be care givers, We pour unselfishly and longingly again and again, to members of our households, husbands and children, to extended family, on both sides, friends and co-workers alike. If that is not enough, somehow we muster the resolve to pour into a fellow journey-women.
Yet, the problem with all this pouring is eventually you have nothing left; you are empty and in need of replenishing. Unlike a car, that's run out of gas, we don't stop, even when life's gauge is blinking bright before our eyes. Our failure to pay attention causes us to implode and succumb to feelings of guilt, shame, despair and depression. We have no idea of where we are, how we got here, and what to do about it.
For Women Who Minister we offer a time to stop and be made full by supplying what is lacking or used up. At Replenish you will enjoy authentic fellowship, guiding principles and a much needed time to sit, relax, and catch your breath. Dates are March 29 - April 1, 2017 at Edgewater Retreat overlooking the beautiful Lake Barkley.
Registration includes lodging, meals and materials. Early bird opens January 1 through February 15 at $200.00 thereafter it will be $225.00. Spaces are limited so reserve yours today at www.aloconline.com (navigate to "Give" page and click "Give Online" button).
My heart's desire is that Replenish be a way of life, For Women Who Minister.
Sessions
Seasons
By noticing each season and its affect upon our life we can better grasp how to work with God and intentionally living a purpose filled life.
First Things First
Develop the discipline of seeking God first, before we connect with others, get involved in daily tasks or other responsibilities.
Silence
Christians, like the world we live in, are hurried, busy and live distant, disconnected lives. We have lost the benefits of silence. Learn to replenish physically, mentally and emotionally.
Planning
Avoid being side-tracked by urgent, yet, unimportant activities, wearing yourself out repeating past mistakes over and over and missing out on significant seasonal opportunities.
Connections
Realize the power and purpose of friends, the types of friends you should have in your life, and when to let go.
Run
Since we are surrounded by so many examples of faith, we must get rid of everything that slows us down, especially sin that distracts us. We must run the race that lies ahead of us and never give up. Hebrews 12:1 (GW)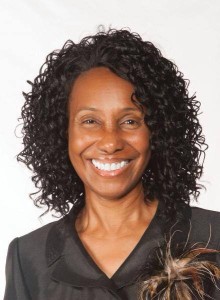 Retreat Host:
Yvette Marie Ellis is known as a woman of prayer, passion and purpose. She was born in New Orleans, LA and raised wherever her father was stationed in the US Army. In 1977 she met Gary D. Ellis whom she would marry a year later. Yvette graduated with a degree in Legal Secretarial Sciences from the International Business College.
Yvette places a high value on God, family and community. She successfully home education their four children (Gary Jr., Genesis, Shekinah & Gabrielle), while also serving full time as First Lady of Abundant Life Outreach Center.
Yvette has birthed The Esther Assignment (an international conference for women of all ages), and launched an international prayer hotline. She chartered a community public speaking team, travels extensively speaking at conferences and gatherings, and so much more.
Yvette enjoys running, reading, learning, volunteering in the community, art and travel. She is known for having a soft touch and warm, caring heart. Yvette's ultimate goals remain to love God, serve his people and life the abundant life He has planned for her.
What to do:
Register and pay online at www.aloconline.com (navigate to "Give" page and click "Give Online" button)

Complete three (3) pre-event assessments and post results online at ______.




Personality & Temperament

www.humanmetrics.com/personality

Spiritual Gifts

www.spiritualgiftstest.com

Emotional Needs

www.LifeCoach.com
What to bring:
sleeping clothes, modesty is strongly encouraged

comfortable exercise clothes

walking/running shoes

Casual comfortable everyday clothes